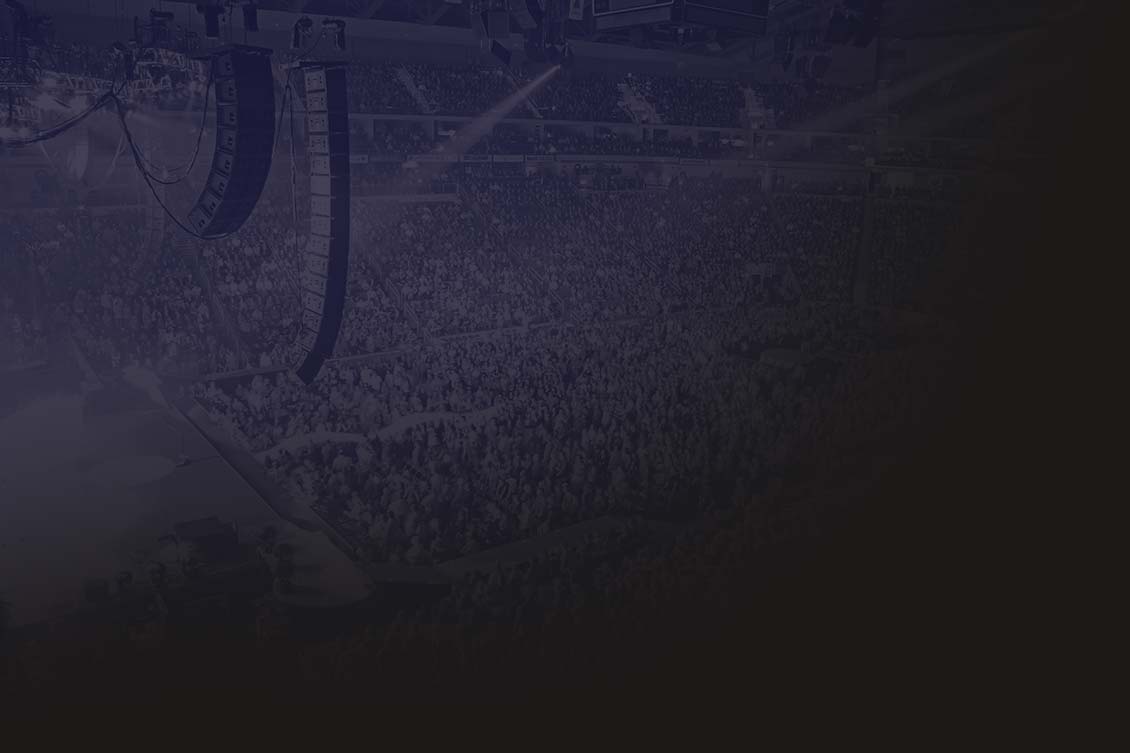 Policies & Procedures
Hershey Entertainment
---
We want every guest to thoroughly enjoy their experience at GIANT CenterSM, Hersheypark® Stadium, and Hershey Theatre®. Please help us by following our policies and procedures to ensure everyone has a sweet time!
Overview
Guests must refrain from conduct that is inconsistent with the fun and family atmosphere at all Hershey EntertainmentSM venues. Such conduct includes but is not limited to: interfering with other guests' ability to enjoy an event; using foul or abusive language or gestures; appearing to be in a drunken or diminished capacity; failure to produce a ticket on request or sitting in a seat which is not ticketed; possession of unauthorized items; moshing or crowd surfing; and interfering with an event. Violators are subject to ejection and possible arrest.
Listing of policies and procedures regarding:
Accessibility Information
We are constantly striving to improve our accessibility services. Please feel free to contact the ADA Coordinator with any comments, questions, and suggestions, or visit our Accessibility pages for GIANT Center, Hersheypark Stadium, and Hershey Theatre.
Food & Beverages
Outside food and beverages, including all alcoholic beverages, are not permitted inside Hershey Entertainment venues. Exceptions will be made for guests with medical restrictions/conditions. Guests with small children are permitted to bring baby food and formula. Venue personnel reserve the right to refuse the entry of any food or beverage item.
Alcoholic Beverages
Alcoholic beverages may not be brought into nor taken out of Hershey Entertainment venues. Policy requires that employees request and check IDs from ALL guests purchasing alcoholic beverages. All guests wanting to purchase and/or consume alcoholic beverages must present one of the following forms of acceptable identification:
Valid photo driver's license
Valid non-driver's state issued photo ID card
Valid (active) photo military ID card (not discharged)
Valid photo passport
In addition, all guests purchasing and/or consuming alcoholic beverages will be given a wristband at time of first purchase which will be valid for the duration of the event. Hershey Entertainment venues reserve the right to refuse alcohol service to anyone that cannot produce a valid form of photo ID or anyone that appears to be inebriated.
Ticketing
Buyer Beware
The ONLY authorized sales agents for Hersheypark Stadium tickets, GIANT Center tickets, and Hershey Theatre tickets are the GIANT Center Box Office, the Hershey Theatre Box Office, and Ticketmaster.com. The ONLY authorized ticket resale service is Ticketmaster Verified Tickets.

Tickets purchased from any other sources may not be valid. Hershey Entertainment is not able to honor, replace or refund invalid tickets. Invalid tickets must be confiscated by Hershey Entertainment and a copy of the tickets will be provided at the customer's request. The copy of the invalid tickets may be used to alert the point of purchase.

When applicable, Ticketmaster.com is the only ticket resale service that is able to authenticate that a ticket is valid. Other resellers may offer money-back guarantees, but they are unable to guarantee entry to an event as they are not able to validate that a ticket or seat location is authentic. Customers with invalid tickets are welcome to purchase additional tickets - seating location and price is based upon availability.

Have you been scammed by a scalper? Consumers should report fraudulent ticket sales to the point of purchase and consumer protection agencies.
Digital Ticketing
To help ensure faster entrance into the stadium for all of our guests, we ask that you please download your digital ticket using the Ticketmaster App, Apple Wallet, or Google Pay. For more information on how to do this, please see the links below:
Emergencies & First Aid
Reporting emergencies
Please report all emergencies to the nearest Safety & Security Officer or any venue employee.
Paging
Hershey Entertainment & Resorts Company is only able to provide paging of guests in case of emergency.
First Aid Stations
Hershey Entertainment venues provides First Aid services for our guests. Please ask any Safety & Security Officer or venue employee for the location of the nearest First Aid center. If immediate first aid is needed, ask any Hershey Entertainment venue employee for assistance.
Attire
All visitors to Hershey Entertainment venues are required to wear shoes at all times. Some language, gestures, and suggestive art on apparel may also be considered inappropriate. Hershey Entertainment & Resorts Company reserves the right to address these issues with all guests. Your cooperation is appreciated.
Camera Policies
Camera policies for professional productions
Video recording devices are strictly prohibited during all professional productions inside Hershey Entertainment venues.
Simple cameras for personal use may be brought into the venue, as long as the following guidelines are adhered to:
Simple cameras are defined as still photograph cameras that do not have detachable lenses, or cameras with an attached lenses of less than 2.5" x 3.0".
Cell phone cameras are permitted, however, video recording using a cell phone camera is not allowed.
Tripods and monopods are prohibited.
Please be courteous to those guests around you when taking pictures.
Cameras and cases are subject to search upon entering the venue.
The official camera policy may be modified based upon the requests of artists/performers. On show days, the camera policy will be advertised on signs at the entrances to the venue.
Camera policies for High School sporting events
Hand-held video cameras and still cameras for personal use may be brought into the venue, provided all actions are recorded in accordance with PIAA regulations. Please be courteous to those guests around you when taking pictures. Tripods and monopods are prohibited.
Camera policies for American Hockey League events
Hand-held video cameras and still cameras for personal use may be brought into the venue, provided no game action is recorded in accordance with American Hockey League regulations. Please be courteous to those guests around you when taking pictures. Tripods and monopods are prohibited.
Unmanned Aerial Vehicles (UAVS)/Drone Policy
To ensure the safety and enjoyment of all our guests, the Hershey Entertainment Complex strictly prohibits the operation of or use of any unmanned aerial vehicles (UAVs), commonly known as "Drones," on, from, or above the Hershey Entertainment Complex premises without specific written permission from an official of Hershey Entertainment & Resorts. This includes all UAVs regardless of size, weight, or purpose.
Recording of Events
Unauthorized filming, video or audio taping, photographs, records, and all other depictions of Hershey Entertainment venues and/or events are prohibited.
Selfie Sticks
Use of photo arms, more commonly known as "Selfie-Sticks," is strictly prohibited at all events, including concerts, sporting events, and family shows at all Hershey Entertainment operated venues to ensure the safety of our guests. We encourage you to keep all Selfie-Sticks locked securely in your vehicle. Guests that do not comply with this policy may be subject to dismissal without refund.
Safety And Security
Projectiles
The throwing of any projectiles in seating areas, ramps, stairwells, or any other areas is prohibited.
Lost & Found
During an event any items found should be turned into guest services located at the Box Office. After a game or event has concluded, lost and found items are transferred to the Safety & Security Office, which can be reached during normal business hours at 717-520-5181 and outside of normal business hours at 717-534-8988. To report a lost item, guests may fill out the Online Form.
Lost Children
In the event your child is lost, notify the nearest Safety & Security Officer immediately.
Prohibited Items
Weapons of any kind are prohibited. Weapons are considered to be any item that could endanger public safety. Some examples include: firearms, knives, mace, and chains. Hershey Entertainment & Resorts reserves the right to refuse the entry of any item that could be considered a weapon.
To ensure the safety of our guests and artists, glass bottles, cans, hard-sided coolers, thermoses and open containers may not be brought into the venue. Exceptions: baby bottles.
Guests may not store their bags or prohibited items at Hersheypark Stadium, GIANT Center or Hershey Theatre. Any prohibited items must be disposed of or guests will be directed to take them back to their vehicle.
The following items are not permitted into Hersheypark Stadium, GIANT Center or Hershey Theatre: Any bags larger than 5" x 8" x 1", coolers, inflatable items, beach balls, selfie sticks, laser pointers, signs, banners, flags, umbrellas, glow sticks, spike jewelry, wallet chains, aerosol cans, lawn chairs, outside food and beverages (including alcoholic beverages), illegal substances, and video or audio recording devices (dependent on individual show regulations). Exceptions: Medical equipment or a parenting needs bag smaller than 14" x 14" x 6".
Bag Policy
Hersheypark Entertainment Complex prohibits large bags inside its venues in accordance with event guidelines and security best practices. This includes backpacks, large purses, clear bags, fanny packs, camera bags, drawstring bags, totes and suitcases.
Hand clutches, wristlets and small purses are permitted but are subject to search and must not exceed 5" x 8" x 1".
Hersheypark Entertainment Complex venues are inclusive and family friendly, so exceptions for bags are as follows: A medical equipment bag and/or a parenting needs bag smaller than 14" x 14" x 6" and all exceptions must go through metal detection screening at entry and are subject to physical search.
Restricted Areas
Guests are prohibited from entering restricted areas. Restricted areas include, but are not limited to; playing surfaces, performance areas, locker rooms, and all mechanical rooms.
Risks of Sporting Events
Guests assume all risks and dangers inherent in and incidental to attending a sporting event, whether occurring prior to, during or subsequent to the actual play, including but not limited to injury from items leaving the playing surface or other sporting equipment entering the spectator areas. Guests must be vigilant at all times and must recognize the many elements that can distract their attention from the game, including but not limited to the video boards and scoreboards and the activities of others.
Searches
Hershey Entertainment & Resorts reserves the right to inspect and search all items and guests entering Hersheypark Stadium, GIANT Center and Hershey Theatre. Guests should be prepared to have all hand carried items open and ready for inspection. Hand carried items include, but are not limited to bags and purses that meet the size requirements.
Hershey Entertainment & Resorts has implemented the use of magnetometers for all guests upon entry. We recommend that guests arrive at least 45 minutes prior to event start time and bring only essential items in to the venue.
Signs
Due to the variety of events and performances, the policy regarding signs may be modified depending upon the requests of the artists/performers. As a general rule, the following policies are in effect:
Composition

Signs must (a) utilize only cloth, paper or other light, flexible materials, rather than be comprised of or supported by wood, metal or other hard materials that could be dangerous in a crowded public setting, (b) not be affixed to or draped over any part of the structure.

Display

Signs may be displayed only (a) within the venue's seating area, (b) in a stationary manner, (c) so as not to unduly obstruct any person's view of the playing surface or the performance area (d) so as not to obscure venue signage.

Subject Matter

Signs may not bear a message that (i) is slanderous, (ii) is obscene, vulgar or indecent and inappropriate for viewing by children, (iii) contains "fighting words" likely to provoke a breach of the peace, (iv) contains commercial advertising or commercial product or service identification, or (v) contains derogatory matter relating to race, color, sex, sexual orientation, gender identity, religion, national origin, ancestry, physical handicap, marital status, or age.

Removal

Hershey Entertainment & Resorts reserves the right to require the cessation of any display of a banner or sign that does not conform to these limitations.
Smoking
Hershey Entertainment & Resorts maintains a smoke-free environment. All guest rooms, corridors, and public/meeting spaces are smoke-free areas. There are limited designated smoking areas around the property where guests may enjoy a cigarette. The property's smoking policy also includes e-cigarettes. Please refrain from using e-cigarette products in all smoke-free areas.
Tailgating
Hershey Entertainment & Resorts believes in promoting safe and responsible tailgating at events. The following rules have been created and will be actively enforced so that all guests can enjoy their concert experience.
Hersheypark® and GIANT Center parking lots will not be open for tailgating.
Tailgating is only permitted in designated parking areas.
Tailgaters must confine to the area within their vehicle's parking space.
Blocking of driving lanes or saving spaces is not permitted.
Aisles and fire lanes must remain clear at all times for emergency response vehicles
No fire pits are permitted. Portable propane units are limited to one pound propane cylinders.
Deep fryers or any oil-based cooking or frying devices are prohibited.
Portable generators are not permitted.
Trash receptacles will be located in the parking lots. Tailgaters must bag and properly dispose of all trash in designated receptacles.