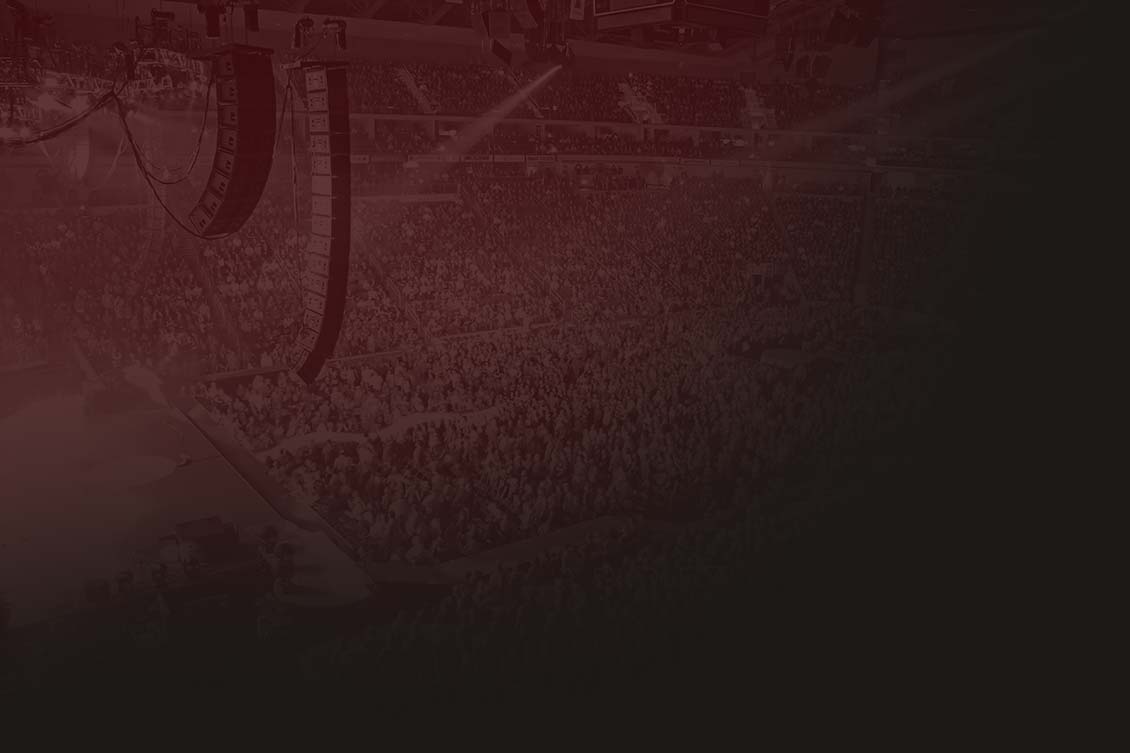 Giant CenterSM offers 306,000 square feet of venue space for premium concerts, sporting events, and shows in Hershey, PA. Giant Food Stores has been the title sponsor of the Giant Center since 2000.
Box Office Hours
Our team will be happy to assist you with your specific requests during regular box office hours.
Box Office Hours
Oct

21

Sun
9:00 AM - End of Event
Oct

22

Mon
9:00 AM - 5:00 PM
Oct

23

Tue
9:00 AM - 5:00 PM
Oct

24

Wed
9:00 AM - 5:00 PM
Oct

25

Thu
9:00 AM - End of Event
Oct

26

Fri
9:00 AM - 5:00 PM
Oct

27

Sat
9:00 AM - End of Event
Oct

28

Sun
12:00 PM - End of Event
Oct

29

Mon
9:00 AM - 5:00 PM
Oct

30

Tue
9:00 AM - 5:00 PM
Oct

31

Wed
9:00 AM - 5:00 PM
Hours currently available from Oct 21 to Oct 31, 2018.
Directions
550 West Hersheypark Drive, Hershey, PA 17033
Parking
Parking is easy at Giant Center with 10,000 parking spaces, including accessible parking options. Please see our map below for details.
Parking charge varies per event.
Overnight parking is not permitted.
Tailgating is not permitted. Please review our policy.
Hersheypark Season Passes are not valid for free parking at Giant Center
Accessible parking is located in the Preferred Parking Lot and in the General Parking areas.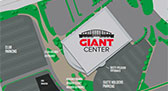 GIANT CENTER PARKING MAP
View Parking Map
Facts
Did you know?
The Giant Center is a 10,500-seat multi-purpose arena in Hershey, Pennsylvania and home to the Hershey Bears® ice hockey club. Hershey Bears have held the AHL record for attendance since 2006.
On September 3, 2002 it was announced that Cher would be the first act to perform in Giant Center, with her "Living Proof - The Farewell Tour."
The Giant Center was designed by HOK Sport + Venue + Event out of Kansas City.
Merchandise
Visit
Hershey Sports
, the official store for
Hershey Bears
merchandise and apparel.
Hershey Sports
is located on the main concourse at the front entrance to
Giant Center
.
Giant Center
also features 4 other merchandise locations which are open during
Hershey Bears
home games and various
Giant Center
events.
Open during all Hershey Bears home games and various Giant Center events. Also open Monday through Friday, 11 AM to 5 PM.
Call 717-508-1568 or browse products online
Sweet Thank You
Fill out a "Sweet Thank You" form to recognize an employee who is doing their part to continue living out our Legacy of Excellence.
Thank Someone