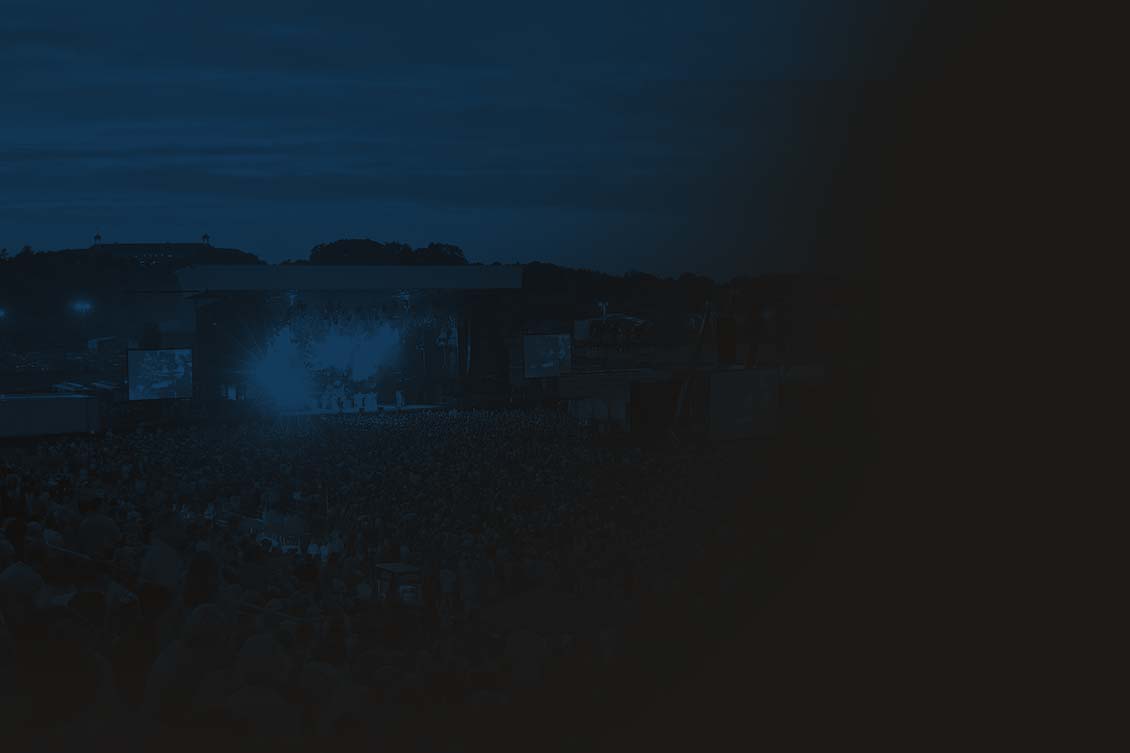 Outdoor Event Venue Info
Info
---
Hersheypark® Stadium is the most prominent outdoor stadium venue between Philadelphia and Pittsburgh. The stadium hosts the biggest events around such as the annual Summer Concert Series, regional high school sports, band competitions, and more.
The Box Office team is available by phone at
717-534-3911
Monday through Friday from 9 AM - 5 PM for ticketing assistance. Tickets are available for purchase online at Ticketmaster.com, at
GIANT Center
Box Office during business hours, or on event days at
Hersheypark
Stadium Box Office.
Box Office Hours
Our team will be happy to assist you with your specific requests during regular box office hours.
Box Office Hours
Sep

27

Wed
12:00 PM - INTERMISSION
Hours currently available from Sep 27 to Sep 27, 2023.
Directions
100 West Hersheypark Drive, Hershey, PA 17033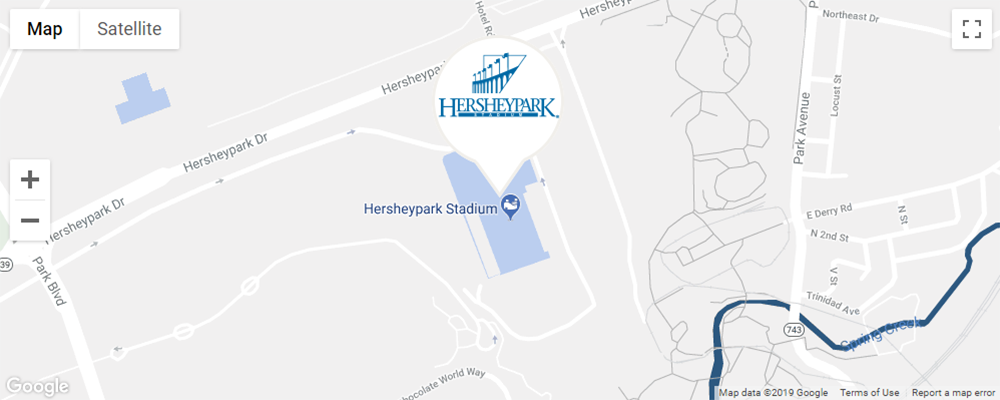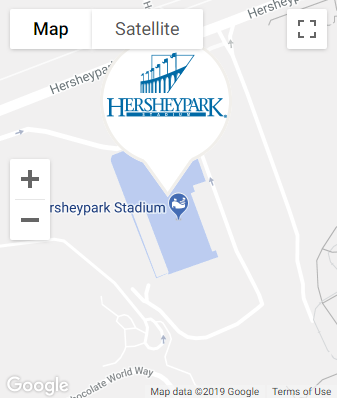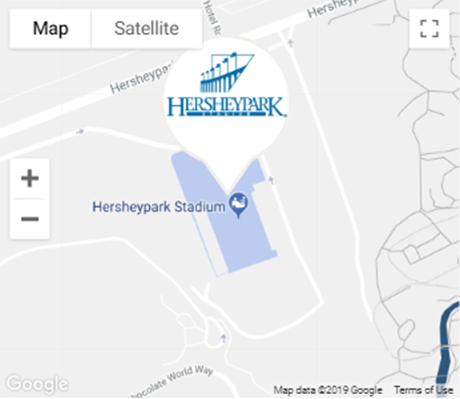 Parking
Parking for Hersheypark Stadium is located within the Hersheypark parking lot. View our map below for details.
All vehicles must park in spaces as directed by parking lot staff. Saving spaces will not be permitted. Groups desiring to park together, must arrive together.
One vehicle = one space.
There is no overnight parking permitted.
Aisles and fire lanes must remain clear at all times for emergency response vehicles.
Please follow the direction of parking signs and parking lot staff. Parking areas have been identified and will be clearly marked.
General Parking will be located in the field parking areas across Hersheypark Drive.
The entrance to the field parking area is located at the intersection of Boathouse Rd. & PA39 (Hershey Rd.). Guests using the field parking areas should follow posted walkway signage to cross Hersheypark Drive to reach Hersheypark Stadium.
All Accessible parking should use the main complex entrance to Hersheypark's parking lot.
The entrance to the main complex parking area is located off of Park Blvd.
All concert goers should follow the posted signage on Hersheypark Drive & on PA39 (Hershey Rd.) to the appropriate concert parking area.
Parking is available for campers, buses and other oversized vehicles in the field parking area.
Drop-offs should enter via the complex main entrance on Park Blvd. and then follow the instructions of parking staff.
Hersheypark Season Passes are not valid for free parking at Hersheypark Stadium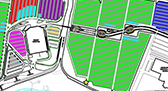 GENERAL PARKING MAP
View Parking Map
Stadium Policies
All persons and hand carried items entering Hersheypark Stadium will be subject to search. Metal detection will be in use. Guests are encouraged to arrive early and be prepared for the screening process. Please leave all non-essential items secured in your vehicle. Hershey Entertainment & Resorts assumes no liability for missing or stolen property.
Hersheypark Entertainment Complex prohibits large bags inside its venues in accordance with event guidelines and security best practices. This includes backpacks, large purses, clear bags, fanny packs, camera bags, drawstring bags, totes and suitcases. Hand clutches, wristlets and small purses are permitted but are subject to search and must not exceed 5" x 8" x 1".
There is no re-entry once your ticket has been scanned.
Guests must wear shoes at all times inside Hersheypark Stadium.
First Aid personnel will be present inside Hersheypark Stadium during the show. Contact the nearest employee for assistance.
Smoking is only permitted in designated areas.
Moshing and crowd surfing is not permitted. Violators are subject to ejection.
Standing on chairs or in aisle ways is not permitted.
Disposable, box cameras, 35mm, camera phones and small digital cameras are all allowed. Any camera with a detachable lens or a lens that extends more than 3" will not be permitted. GoPro cameras, tripods and monopods are not permitted. IPads and/or Tablets are not permitted.
The following items will not be permitted into Hersheypark Stadium:
Any bags larger than 5" x 8" x 1", selfie-sticks, coolers, inflatable items, beach balls, laser pointers, signs, banners, flags, umbrellas, glow sticks, spike jewelry, wallet chains, weapons of any kind, aerosol cans, lawn chairs, outside food and beverages (to include alcoholic beverages), illegal substances, and video or audio recording devices. Hershey Entertainment & Resorts reserves the right to stop all items from entering Hersheypark Stadium that could pose a risk to public safety.
Facts
Did you know?
Hersheypark Stadium has 15,641 permanent seats, 1,200 additional bleacher seating. Festival concert capacity is 30,000.
Hersheypark Stadium has served as the summer home of the Philadelphia Eagles as well as the site of rodeos, athletic and music competitions, concerts, pageants, and racing events.
In 1953, the Stadium and Hersheypark Arena were the sites of a huge birthday gala in honor of President Dwight D. Eisenhower.
Hersheypark Stadium ranked #1 in North America as the top grossing venue for the *NSYNC & Pink show on July 30, 2000 (venues with seats 40,000 or less).
Sweet Thank You
Fill out a "Sweet Thank You" form to recognize an employee who is doing their part to continue living out our Legacy of Excellence.