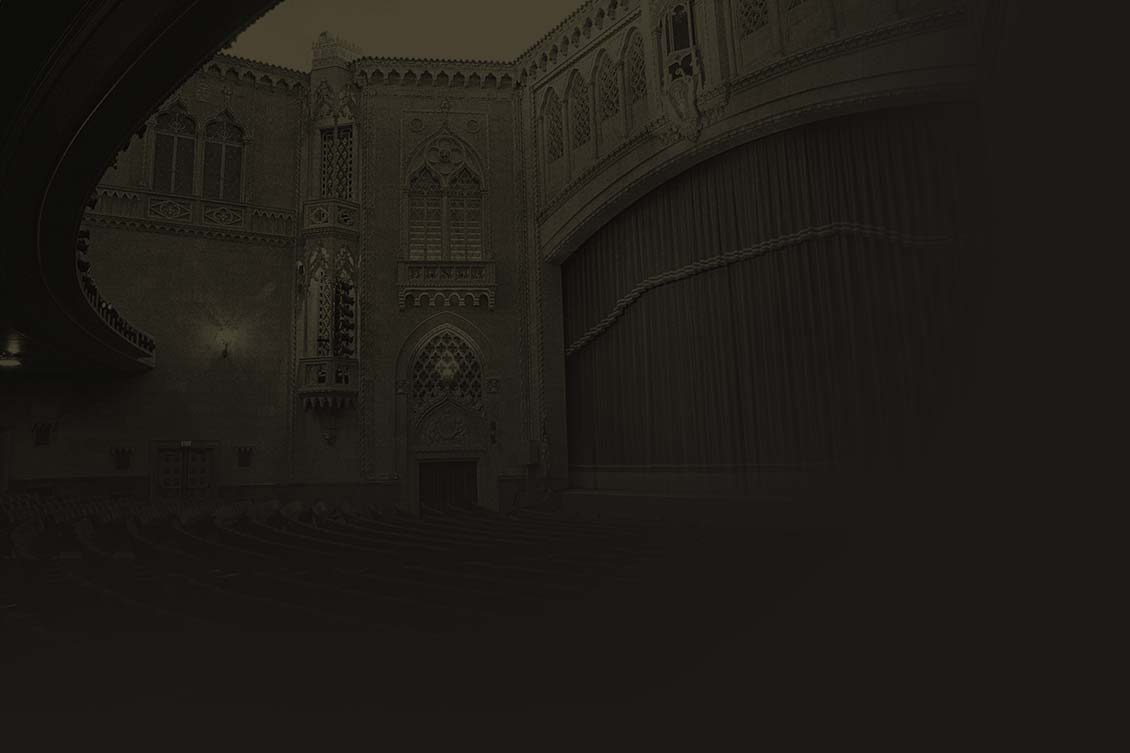 Hershey Theatre Apollo Awards
Events
---
Hershey Theatre Apollo Awards Director's Information
Program Eligibility
Any public or private high school or recognized home school group based in Cumberland, Dauphin, Juniata, Lebanon and Perry counties, as well as Lancaster County schools within 30 miles of Hershey, may participate. Private schools and home school groups must have a minimum of 50% of their eligible cast (9th-12th grade students) live within the covered HTAA region.
Registration requirements
If you would like your production evaluated for a Hershey Theatre Apollo Award, you will be required to:
Provide a total of 10 complimentary tickets for the five evaluators (one ticket for the evaluator; one ticket for a guest)
Provide accurate driving instructions to the building where the production will be held
Provide HTAA with the production's program/playbill and poster, as well as 3-5 production photos
Pay a $75 registration fee for each participating cast
Schools are permitted to double cast a production. To qualify for double casting, at least 80% of the character roles to be evaluated must be played by different students. A maximum of eight (8) character roles will be evaluated from each cast, so therefore six of the eight evaluated students should be played by different people in each cast. Any student participating in both casts will only be evaluated in one cast. Schools are required to complete a registration form for each cast and pay the $75 registration fee for each cast.
Evaluation Process
The HTAA Advisory Board has assembled a diverse group of evaluators experienced in the world of theater and musical productions. Each evaluator is trained in the use of the evaluation scale created by the HTAA. All evaluators will view each production through a common perspective.
Five (5) evaluators will be sent to each school's production. Evaluators have one week to complete the evaluation forms and return them to the Hershey Theatre Education Department. Evaluators are required to provide constructive feedback on individual and group performances. This feedback will be compiled and shared with the director.
The five (5) highest scoring individuals in each category will be announced as the nominees for each of the 15 respective categories:
Outstanding Student Orchestra
Outstanding Dance Number
Outstanding Play
Outstanding Musical
Outstanding Playwright
Outstanding Featured Performer in a Play
Outstanding Featured Performer in a Musical
Outstanding Supporting Actress in a Play
Outstanding Supporting Actor in a Play
Outstanding Supporting Actress in a Musical
Outstanding Supporting Actor in a Musical
Outstanding Lead Actress in a Play
Outstanding Lead Actor in a Play
Outstanding Lead Actress in a Musical
Outstanding Lead Actor in a Musical
Five (5) nominations are accepted in each category. Scores may be tied and result in additional nominations in a specific category. Honorable Mentions will be made as scoring deems appropriate.
The highest scoring individual or show in each category will be the award recipient. Results are kept confidential until announced on the evening of the awards show.
Evaluators are trained each program year. Evaluators receive instruction in the use of our evaluation scale and scoring method. Evaluators are added to the committee each year. Each new prospective adjudicator must complete and submit an application for review to the Hershey Theatre Education Department. The applications are reviewed and vetted by HTAA staff.
Evaluators with a vested interest, either professionally or personally, with an individual school will not be assigned to evaluate that school's performance during the nomination process.
Evaluator Attendance and Tickets
At least one week prior to each of the school's productions, a HTAA representative will contact the school's box office to inform the participating school which shows the evaluators will attend and how many tickets will be needed for each show. The school's box office may then release the remaining reserved tickets. Should an evaluator's guest cancel and not accompany him/her to the performance, said evaluator will inform the box office that the additional seat can be released for sale.
If an evaluator is unable to attend an assigned performance, the HTAA committee will make every effort to reassign that evaluator to another performance or send a replacement evaluator. If no other performances or evaluators are available, the HTAA committee will achieve a score for the production by taking an average of the completed evaluations.
Please respect the need for all evaluators to attend your performances anonymously. The requested tickets will be reserved under an evaluator's name, which will be disclosed to the box office manager only. Each evaluator will pick up his/her tickets prior to the assigned performance.
Do not tell your cast and crew when the HTAA evaluators will be in the audience. We want the evaluators to see a typical production. Also, please do not cordon off an area for the evaluators or make the evaluator seating recognizable to others. We are committed to establishing discretion to ensure objectivity during the entire process.
Support Materials