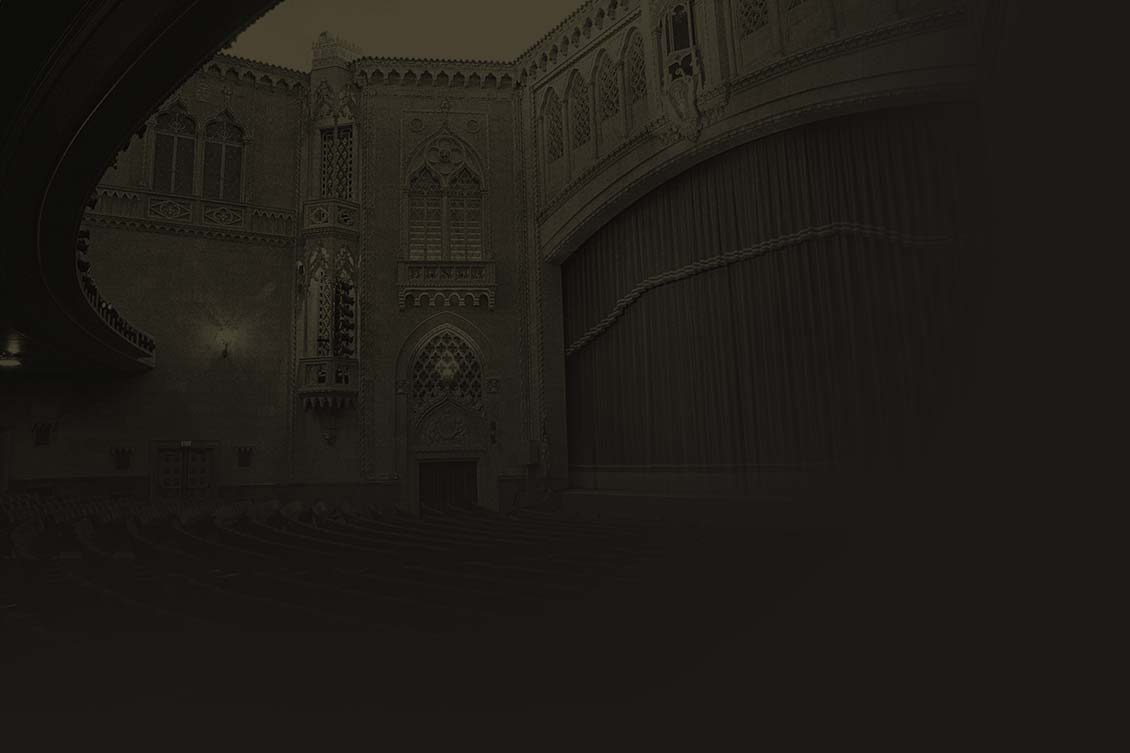 The information below will provide you with details regarding the facilities, fees, and guidelines related to holding your event at the Theatre.
Availability & Reservations
Hershey Theatre® operates on a performance-based schedule. All private event rentals are encouraged to call for available dates. Reserved dates are not considered secured until the signed Agreement for Use of the Facilities and the required deposit have been received by Hershey Theatre.
A deposit of 50% of the rental cost is due and payable upon execution of the Agreement for Use of the Facilities. This deposit will be applied towards the total rental fee. The final balance of the rental fee, as specified in the Agreement for Use of the Facilities, is due 30 days prior to the event date. Checks should be made payable to "Hershey Entertainment and Resorts."
Due to performance scheduling, Hershey Theatre suggests private event rentals to be scheduled (including receipt of the deposit fee) at least six months prior to the event date.
Frequently Asked Questions
Is the Theatre seating accessible?
Yes, the Grand Lobby and the Mosaic Lobby are wheelchair accessible. Also, there is an accessible restroom in the vicinity; however there are no elevators so the Mezzanine and Lower Lobby are not accessible.
Is my deposit refundable?
If your event is cancelled at least 30 days prior to your date, you will be entitled to a 75% refund of your deposit or any paid fees. Cancellations must be made in writing and received 30 days prior to the event date. Cancellations made 30 days or less prior to your date are not entitled to any refund of deposits or paid fees.
Can I request additional time?
Additional time may be purchased at a rate of $100 per space per hour.
Does the Theatre have parking available?
Yes, The parking lot for guests of the Theatre is located directly across the street. For rentals with 500 or more guests, parking attendants will be required, which will be arranged by the Theatre. Additional fees will result for event requiring parking attendants.
Where can I find more information on 2021 senior photos?
More information on senior photos at our venue can be found here.