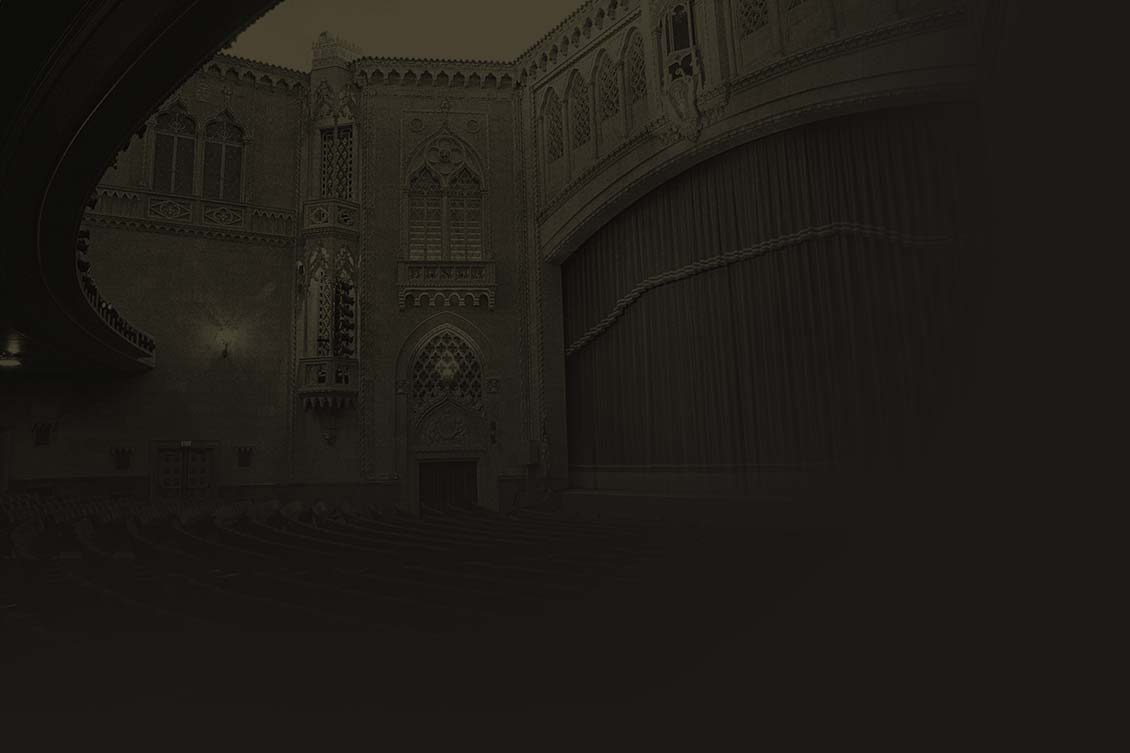 Hershey Theatre Spotlight Tour
Info
---
Experience the 90-minute walking tour that takes you behind the scenes of this historic masterpiece. Hershey Theatre® was designed in 1915, but the arrival of World War I delayed the project until 1929. The Theatre finally opened its doors in 1933, complete with all the opulence of early 20th century theaters.
The grand lobby provides a lavish entrance, complete with polished Italian lava rock, four types of marble, and several hand-painted artistic motifs which depict the ancient legacy of the performing arts. The inner foyer shimmers with an intricate blue and gold mosaic, patterned after St. Mark's Cathedral in Venice, Italy. Two German artisans labored for two years to create this beautiful artwork. The Venice theme continues into the main auditorium, which features the illusion of being in an Italian plaza, as well as an atmospheric "sky" that can change from dawn to dusk.
Guests will also travel from basement to balcony, seeing historic markings from years of traveling shows and a labyrinth network of hallways.
Reserve your tickets today - and hear the stories behind this fascinating piece of Hershey history!
*Tours are subject to Theatre schedule; some Friday tours are not available.
Please Note:
New tour dates are added on the 20th of each month for the following month. Some tour dates may be unavailable due to a performance.
Tickets must be purchased in advance here or in-person at The Hershey Story Museum, located in downtown Hershey. Tickets will not be available for purchase at Hershey Theatre.
Tickets are non-refundable and can not be rescheduled.
Due to the historic nature of the building, some areas of the tour are not accessible by wheelchair.
The 90-minute walking tour departs from the Hershey Theatre main entrance at 15 East Caracas Avenue, Hershey, PA.
Please arrive 10 minutes prior to your scheduled tour time departure.
Buy Tickets
Private groups and school tours are available by appointment. Please email LBalanda@hersheypa.com for more information.
School Tour information:
The Spotlight Tour meets Arts & Humanities Standard 9.1: Production, Performance and Exhibition of Dance, Music, Theatre and Visual Arts; Social Studies Standard 7.3; The Human Characteristics of Places and Regions and 8.2: Pennsylvania History.